We are battling fruit fly infestation on all Tricom properties we service. It is very hard to get rid of fruit flies once they are present; however our clients look to us to help get rid of them. These tiny pests breed quickly and can survive long after fruits and vegetables have been disposed of, including disposal of a breeding area. Winning the battle against fruit flies requires patience and persistence.
Tricom Cleaning Procedure – Fruit Flies
Most of our customers will supply Ecolab Mikroquat for the use of preventing and getting rid of fruit flies (so use it). Mikro-Quat is a quaternary detergent, germicide and deodorizer. Mikro- Quat provides excellent detergent action and suspends and emulsifies grease and difficult soils. It is an effective floor cleaner and leaves no sticky, dulling film. It is also an excellent deodorizer that neutralizes unpleasant odors and destroys odor causing bacteria. It is ideal for food service sanitization of non-food contact surfaces, eliminating kitchen odors, cleaning and deodorizing garbage cans and for areas that need a disinfectant.
DRAINS
Pour a 1⁄4 cup of quat down drains weekly. If you are experiencing fruit flies make sure it is being done every other day in every drain throughout the Fand B Department. Make sure you find drains under equipment and hard to reach places. Include Garbage Compactors.
For example:
This drain is behind bar equipment and was a breeding ground for fruit flies.
Snake the drains – once a month we need to be working with stewarding and engineering to snake the drains.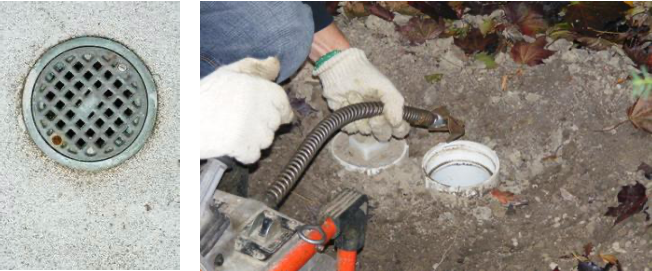 Pump Spray – Pump spray must be readily available on each site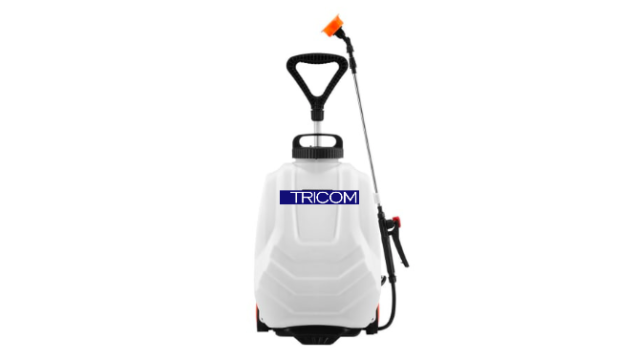 Use 1⁄4 cup of mikroquat and 3 parts water.
Spray these areas:
1- Under equipment
2- Black Mats
3 – Walls and Ceilings
4 – Compactor Room
5 – Pipes
FLOORS
Mop floors in F & B areas with mikroquat. It is an effective floor cleaner and leaves no sticky, dulling film. It is also an excellent deodorizer that neutralizes unpleasant odours and destroys odour causing bacteria.
1. Dispose of any rotting fruits and vegetables
As soon as you see a few fruit flies, we need to look for fruits and vegetables usually found under equipment in Food and Beverage areas. Anything that is beyond ripe, oozing liquid, or has been cut or broken open or missed by general cleaning must be found every night. Don't just throw it in the garbage or compost bin. Bag it up and take it outside to the trash. Then clean up any residual mess that has been left behind.
2. Empty and clean recycling – Garbage bins
Fruit fly habitat is any place they can find something sweet or fermented, with a little moisture. Empty soda cans, wine bottles, and beer cans fit that bill perfectly. Once you've dumped the produce, turn your attention to the recycling bin. Take all bottles and cans out for pickup. Then give the bin itself a thorough scrubbing to remove any residue of beer, wine, or juice. Power wash and mikroquat is the best option on a weekly program or as necessary.
3. Take any compost scraps outside
Most kitchens have a compost bins which attract fruit flies buzzing about, it's time to clean out the compost bin. Until you get your infestation under control, you'll need to take produce scraps straight out to the outdoor compost pile. Empty any compost containers that are keep indoors, and give them a good scrubbing, too.
4. Replace old sponges, mops, or dishrags
Fruit flies can breed on sour sponges or mops too. Keep clean mops in storage at all times. If you haven't changed the sponges, rags or your mop refill recently, replace them. Throw any reusable dishrags in the wash nightly.
5. Check potato and onion storage bins
Our clients store potatoes, onions, and other root vegetables in a cool, dark bin or cupboard. If fruit flies persist, be sure to check these storage areas for old, rotting produce. Just one old potato is all it takes to keep a fruit fly population going in your kitchen. Work with the stewarding department to dispose of any soft or mushy potatoes or onions, and give the bin a cleaning before refilling it with fresh ones.
6. Set a few vinegar traps in problem areas
Sometimes the quickest way to eliminate a population of insect pests is to wipe out the reproductive adults. Fortunately, fruit flies aren't all that smart. If something smells remotely like fermenting fruit, they'll dive right in. Place a few cider vinegar traps around problem areas in the F & B department, out of sight of customers and with the permission of the stewarding department. You can quickly get rid of large numbers of fruit flies.
Making a vinegar trap
• Need a glass container with lid
• Make a small hole in the lid
• Add 1/4 cup of apple cider vinegar
7. Fix slow drains, keep plumbing and garbage disposals free of organic matter
Fruit flies aren't above living in the muck, and that includes the muck inside plumbing. If you notice any slow moving drains, there may be enough organic matter within the pipes to support a breeding population of fruit flies. Please contact stewarding and/or engineering departments. Also, pour 1/4 cup of mikroquat down any garbage disposals and drains at least once a week or as needed.
8. Deep clean kitchen and F & B Department
1 – Wash walls and ceilings
2 – Wipe vents
3 – Scrub and/or electric power wash floors
4 – Clean drains